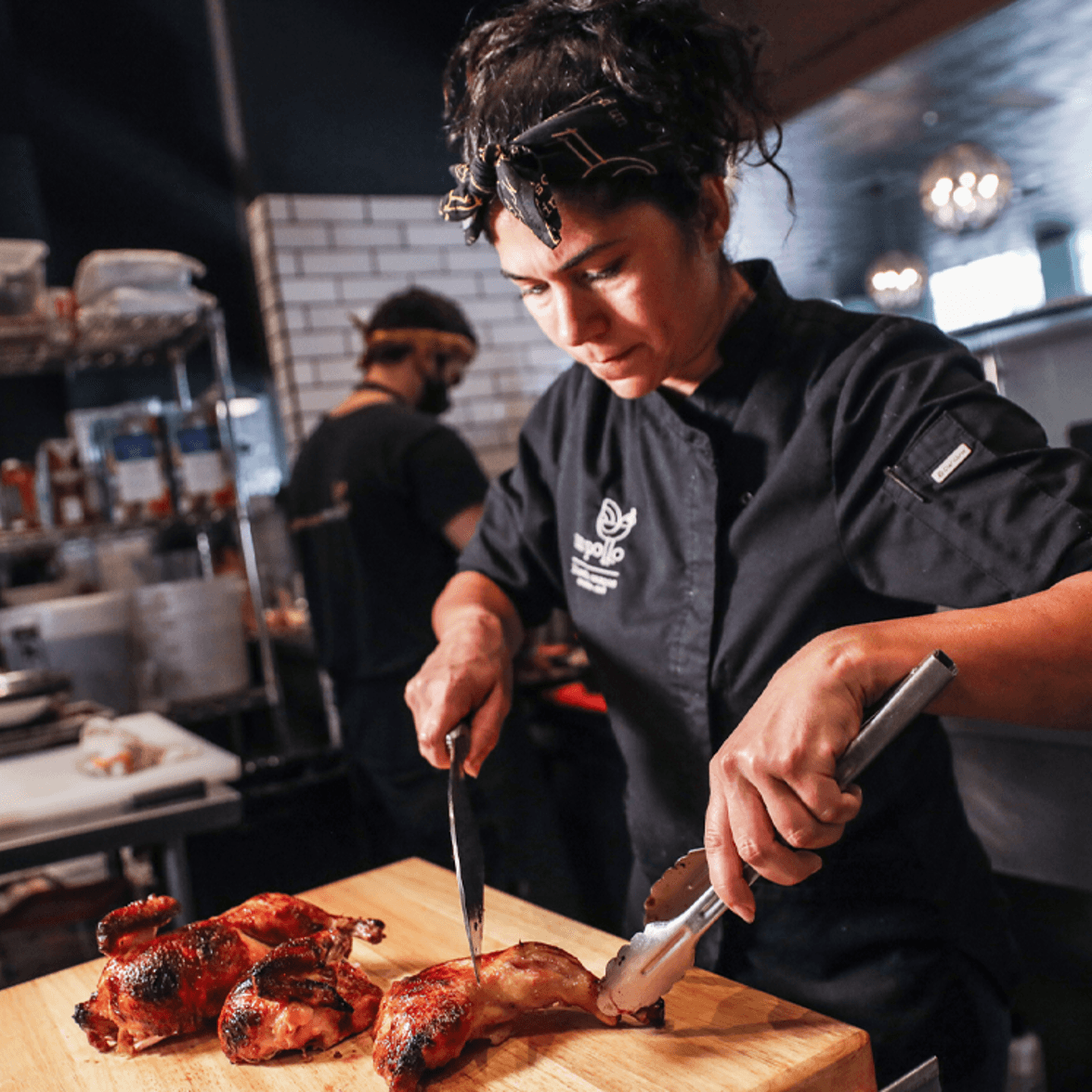 ---
Get To Know Us
In Venezuela having "Un Pollo" (making reference to eating rotisserie chicken) is a family celebration for any occasion. It evokes that beautiful memory of when you got together with loved ones and shared this dish while having a wonderful time. Our goal is to create this experience here in Miami.
After trying more than 20 of her creations, the final taste bud dance and magical flashback are represented by Chef Lisseth's unique 'Pollo en Brasa' recipe that we serve at Un Pollo.
Our rotisserie chicken is a reflection of our Latino background and strong family bond. 'Un Pollo' is our way of sharing our culture, not only with Hispanic families but everyone who wants to experience the real Venezuelan urban taste.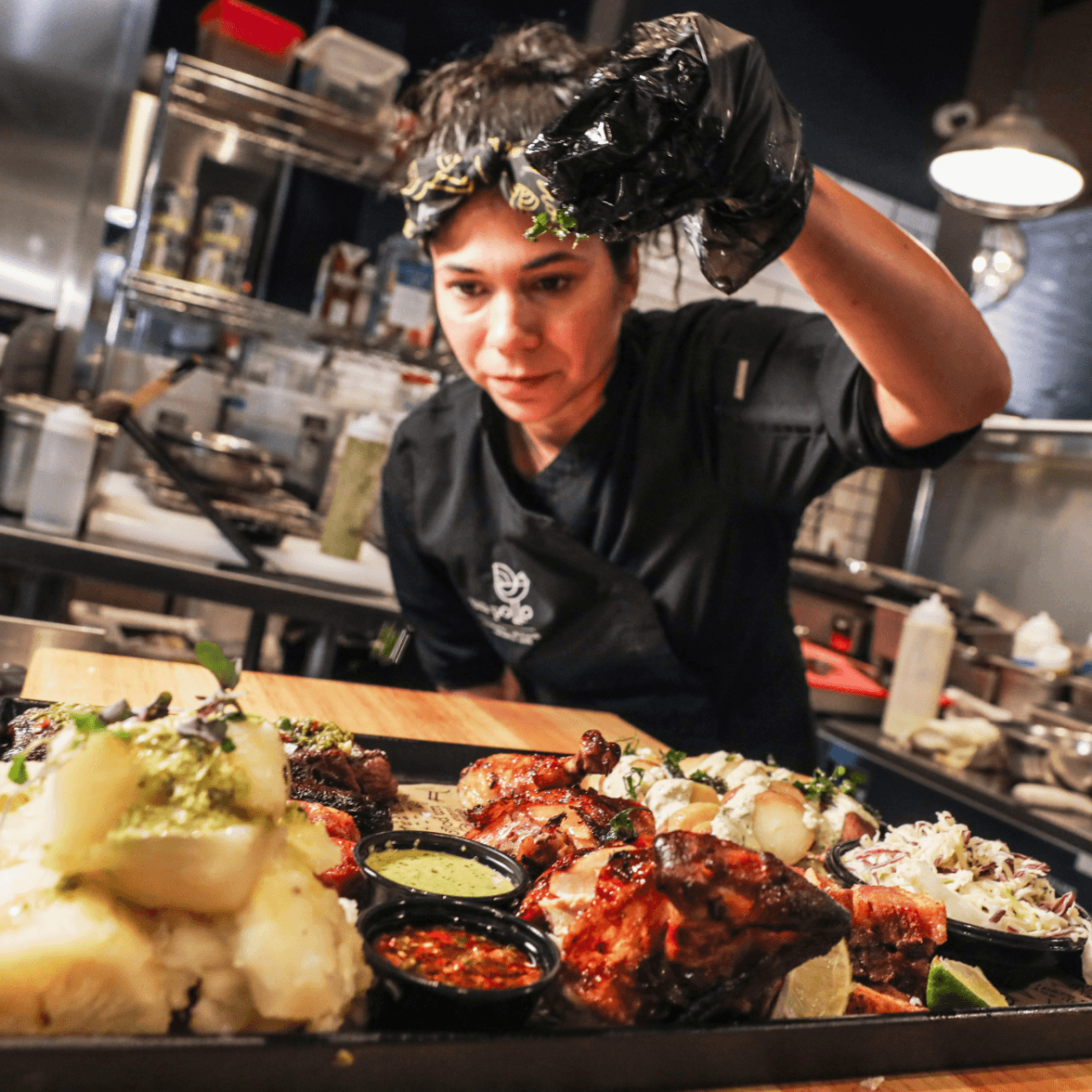 ---
Lisseth Campos (Chef & Co-Founder)
sseth has more than 18 years of experience in the food industry. She started at the age of 16 as a food runner, where she found her passion for life: cooking as an art and a way of storytelling. She worked her way up – and a couple of years later she became the Executive Chef of a popular restaurant in Fort Lauderdale. After she became EC, the restaurant was awarded – for two consecutive years – "The best Italian restaurant in Broward County."
After a break from the restaurant industry when she got married and started a family, she graduated with honors from culinary studies at Le Cordon Bleu College of Culinary Arts.
In 2018– always with the support of her family – Lisseth decided to make her dreams come true. She started "Un Pollo," where she has been able to share her passion, culture, and stories through Venezuelan comfort food in her very own style.
Since then, Lisseth's tenacity and talent has allowed her to bring families together, with the use of authentic and urban flavors that characterize her cuisine.